Boost Your Business Growth and ROI
Take advantage of our 10+ years of experience in the Digital Marketing industry and squeeze out the maximum ROI from your investment. If you are sick of burning through your Digital Marketing budget and working more than 60 hours a week with little to show for it, then you need a different approach.
Media Buying
Position your business in front of customers and skyrocket your sales and business growth. Launch a conversion-driven cost-effective media buying campaign with our help.
Search Engine Optimization
Dominate in the search engine result pages (SERP) top position with authority and consistency. Gain organic traffic and customers.
Content Writing
Engage your business with customers by producing top-notch content and driving high-quality leads and sales. Launching a blog, improving SEO, or driving awareness, content is the King.
Why NextOn Digital is Unique and Best at What We Do?
We design strategies according to your need. Our core focus is to make sure the campaign gets maximum return against every single marketing budget we spend. From crafting the brief to launching the campaign and tracking performance, we use a KPI-driven workflow process.
With our proven track record of increasing sales and cutting costs, we are proud to say that we have been able to help our clients skyrocket sales and revenue.
why Choose NextOn Digital as your partner?
If you are struggling to see positive ROI from your Digital Marketing campaigns, we can help you change the situation. We will help you by sharing values and showing you a way to unstuck your business from not-happy performance to a path to Profit and Happiness.
Funnel-Based Approach
Our funnel-based approach places your business in front of potential customers and builds brand awareness for maximum output when we launch mid-funnel and remarketing campaigns. This makes sure we have a consistent flow of new users/customers for your business.
Maximum ROI from your investment
As you already know that our plan is to get you maximum return against your investment. We craft each campaign in a manner that makes sure we have the revenue flowing consistently. Our rapid A/B testing and scaling tactics are absolutely top-notch and ROI friendly.
Smooth reporting and communication
We make sure all campaigns are UTM tracker enabled, so we are always tracking what's happening. We prioritize tracking and analyzing data points at a high level to dig out the scalable campaigns and ditch non-performing ones. Monthly reporting and weekly communication are always done to make sure you are up-to-date on what's going on with your investment.
Choose us as your partner and we will:
Improve SEO Ranking
Better content planning and implementing an authority-driven link-building campaign will absolutely boost your ranking in SERP.
Grow Social Media Presence
Establish and push your social media presence for brand visibility and acquire new customers with an optimized social media marketing plan and implementation with our help.
Increase ROAS for Social Media Ads
Increase return on ad spends of your social media ads campaign with our help. We will implement conversion-driven ads to get you the maximum results possible.
Maximize Sales and Revenue
Increase sales and profits from your digital marketing efforts today with our help. We will initiate an integrated effort to bring the best out of your digital marketing budget.
Push Content Marketing
Content marketing can bring the expected sales and revenue you are longing for from your business.
Craft Data-Driven Strategies
Digital marketing without planning a strategy is a complete waste of time, so we will help you develop a strategy that will not only bring customers but also pave the way to find out what to do next.
what do Customer Say about us?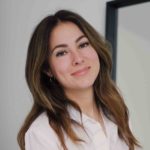 small business owner
⭑⭑⭑⭑⭑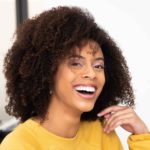 Marketing Director
⭑⭑⭑⭑⭑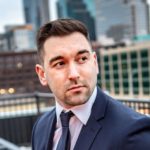 general manager
⭑⭑⭑⭑⭑
Etiam imperdiet imperdiet orci. Nunc nec neque. Phasellus leo dolor, tempus non, auctor et, hendrerit quis, nisi. Curabitur ligula sapien, tincidunt non, euismod vitae, posuere imperdiet,
Etiam imperdiet imperdiet orci. Nunc nec neque. Phasellus leo dolor, tempus non, auctor et, hendrerit quis, nisi. Curabitur ligula sapien, tincidunt non, euismod vitae, posuere imperdiet,
Etiam imperdiet imperdiet orci. Nunc nec neque. Phasellus leo dolor, tempus non, auctor et, hendrerit quis, nisi. Curabitur ligula sapien, tincidunt non, euismod vitae, posuere imperdiet,